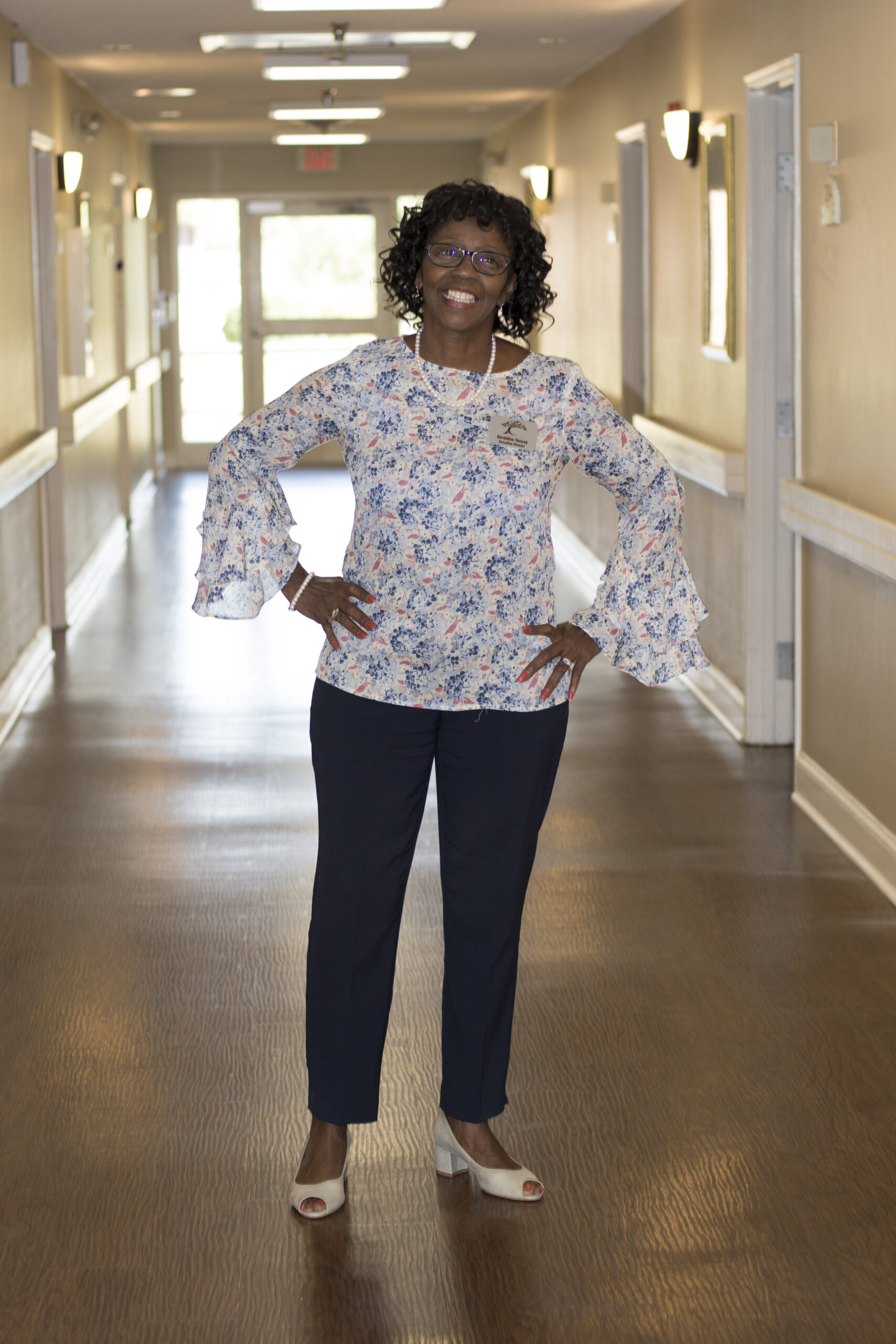 "You've got to have a genuine love for the seniors if you're going to come here and work," Yancey said. "This isn't just a job. This is our residents' home, and we are here to care for them in their home. You have to love them and love caring for them – those are the only people I'm going to have working here."
From line cook to Executive Director: 22 Years (and counting) of love and dedication
Geraldine Yancey's passion for caring for seniors shines throughout the assisted living community she leads and carries beyond its doors throughout the entire community of Roxboro, NC. Serving as the Executive Director of Canterbury House Assisted Living for 22 years, Yancey has become a well-known figure in her home community.
Yancey was raised by her grandparents, who instilled in her a strong work ethic, a mindset of kindness and empathy, and a heart for caring for others.
"They taught me to helpful and kind to all people," Yancey said of her grandparents. "They were wonderful people. As they aged, I had to help take care of them, and I learned through that, too. I realized very quick in this job that I had to be passionate about what I'm doing, about caring for seniors, and I really always have been."
Yancey's passion for her work carries throughout Canterbury House. She takes great pride in her work, her community, and her team of caregivers. She personally interviews each candidate who applies to work there. She is proud to guide them and help them grow in their careers, but there is one thing every applicant must have.
"You've got to have a genuine love for the seniors if you're going to come here and work," Yancey said. "This isn't just a job. This is our residents' home, and we are here to care for them in their home. You have to love them and love caring for them – those are the only people I'm going to have working here."
Yancey began her senior living career 44 years ago at the age of 21. She worked as a cook at the local nursing home. She also worked as an activity director/med tech. Yancey has worked her way through the ranks and took the lead of Canterbury House in 1999 as the Executive Director. She helps other sister communities nearby with operations and leadership, and works with administrators-in-training as well.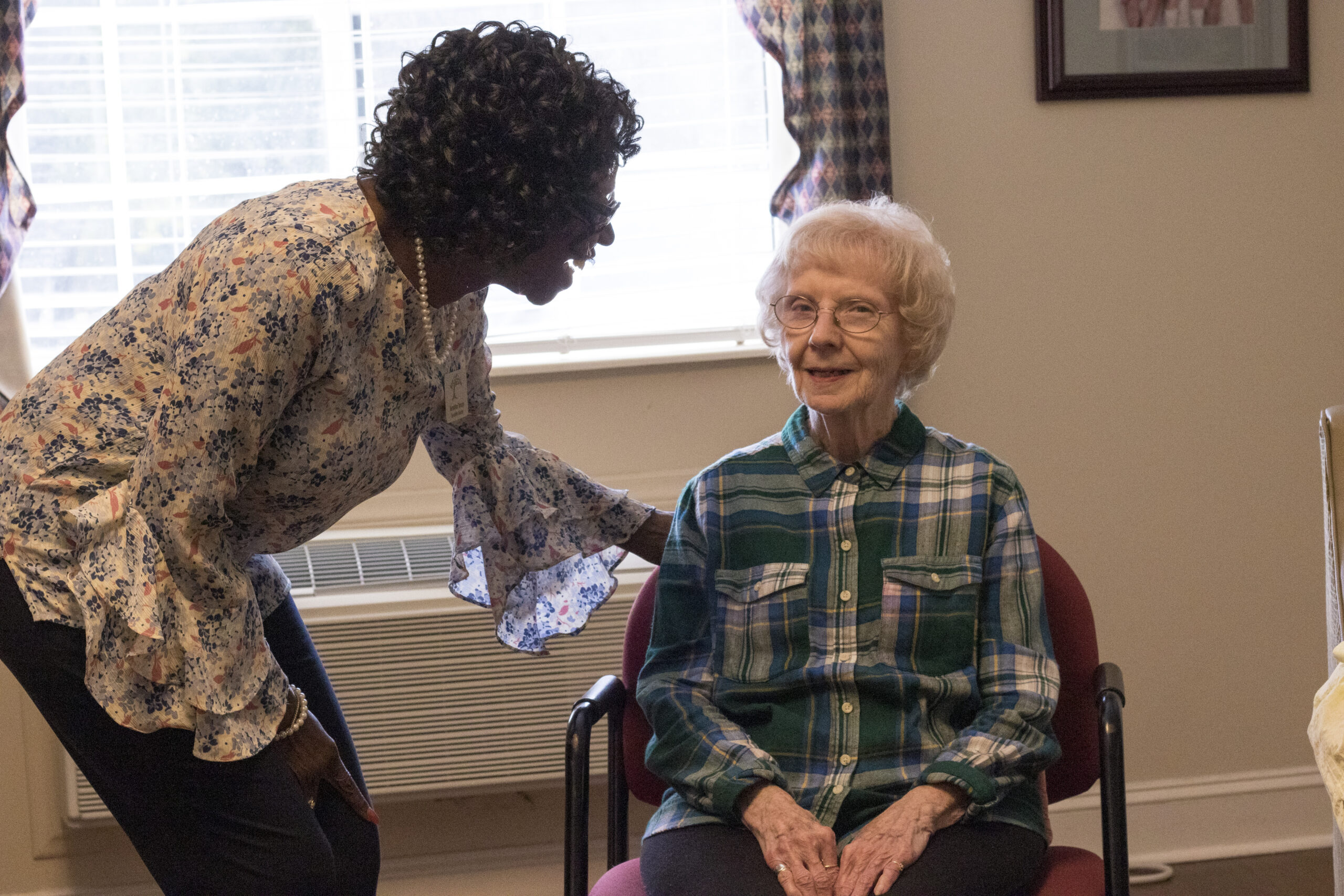 Yancey attended Piedmont Community College where she received an Associate's Degree in Applied Science, Social Services. She also has a Bachelor's Degree in Business Admission from Averett University.
"I am proud of what we have here at Canterbury House," Yancey said. "I have always worked to make this community a safe, wonderful place for everyone who calls it home, and I will continue to do that with the help of my amazing team here. My passion for caring for seniors is staying strong."